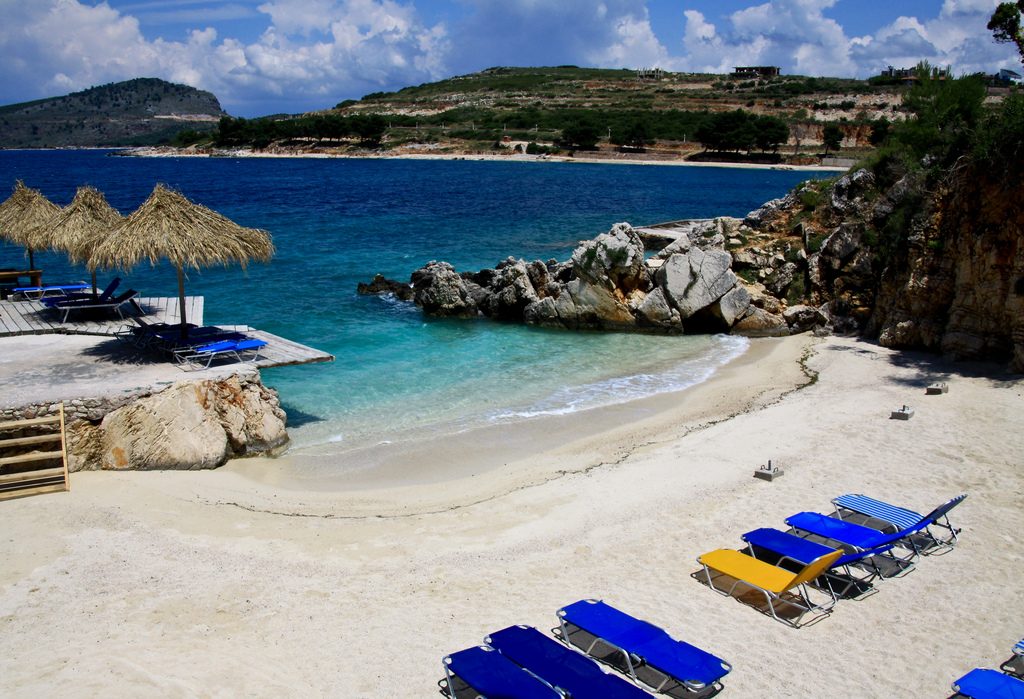 Ksamil is a small town located about 15km (9 miles) south of Saranda and is known for having some of the only sand beaches in the area and small islands within swimming distance. This coupled with breath-taking scenery and the abundance of fresh seafood at very cheap prices makes it one of the best places to visit whilst you're in Saranda.
Ksamil Islands promise endless beaches, shimmering waters, and blessed solitude.
The predominant attractions are the local Ksamil Islands. Nevertheless in all to assert the ocean in Ksamil Village is bluer than you would think, the beach is heavenly and the meals are nice. Ksamil occupies an ideal location, 15 minutes south of Saranda, and just a short distance North of UNESCO heritage site, the city of ancient Roman and Medieval Venetian Butrint.
1. Beaches
Ksamil has multiple fantastic beaches with turquoise waters. There's at least one own beach for everyone, elders, youngsters and families. Suitable for water sports, relax and lovers of nature. From June to September, the water is always warm and crystal, the sand looks like white snow and the weather is perfect.
2. Restaurants
Ksamil has a great variety of restaurants throughout the town and on the beachfront, where you can sample both local and international cuisine using the finest, freshest local ingredients. The beach restaurants also combine amazing view of the beach and Ksamil islands.
Our Suggestions
For advice on where to go and what to do first, ask for our advice and recommendations at "Doni's Apartments" and we will tell you to visit everything that suit your wishes. We promise your holiday in Ksamil will be a truly unforgettable experience! More adventurous travellers may wish to explore the surrounding area by hiking through the mountains, following the fresh water streams around the Albanian Riviera.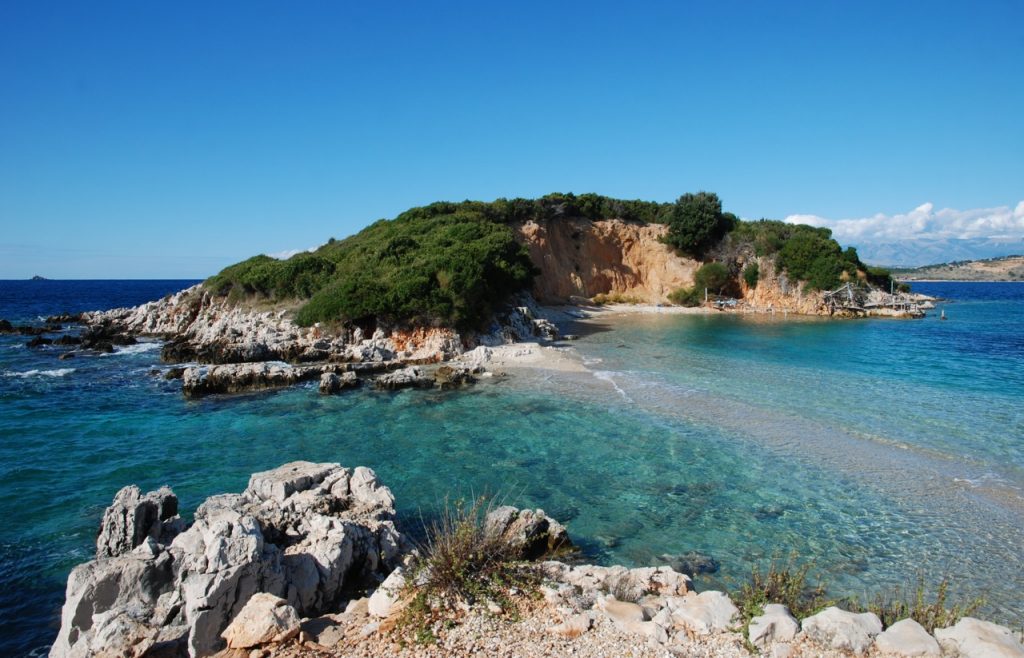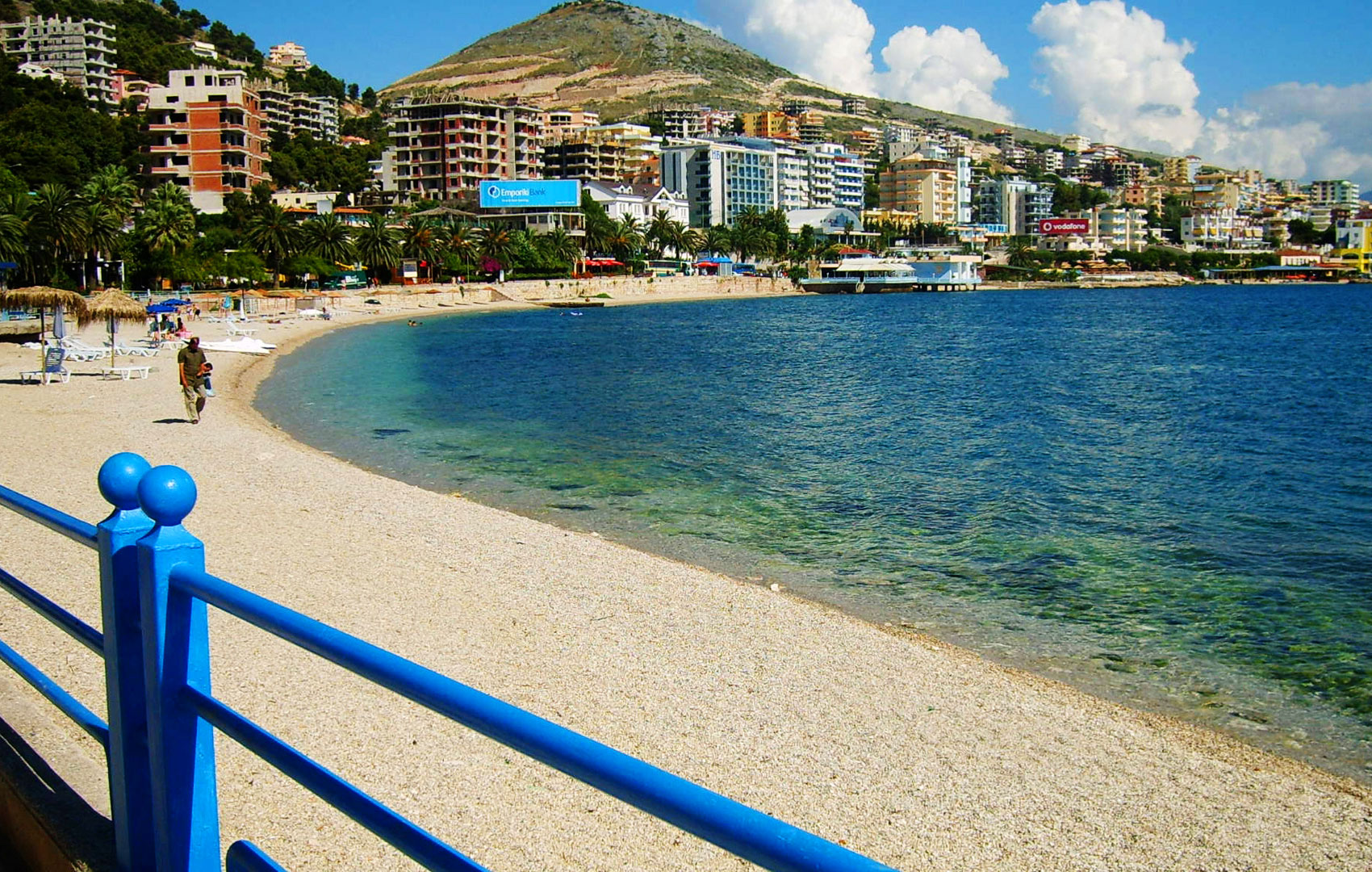 Sarande
For those looking to shop or want to take a city view, it is recommended to take the short journey to the city of Saranda, easily accessed by car or local bus. The city offers great variety to everyone looking to purchase something special, be it from the local market, street traders, or top high street names.
Saranda is situated in Southwestern Albania on the Ionian Sea, only a few miles from the Greek island of Corfu. It is about 280 kilometres from Tirana International Airport. Saranda is linked to the Port in Corfu Town by the 'dolphin' ferry, which operates daily between the two towns.
Ancient Butrint
The city of Butrint, Saranda is possibly one the handful tour destinations in the world that boasts of a unique blend of ancient history, scenic landscapes, unique cultures, amazing monuments and troves of antique treasures.
Regarded as the cradle of Albanian and Mediterranean history, Butrint offers rare historical accounts that are amazingly affirmed by the bountiful archeological collections and monuments. Butrint was officially recognized a UNESCO world heritage site in 1992.There are many recognized UNESCO world heritage sites in the world, but what makes Butrint so special from others is its ability to effortlessly preserve the ancient heritage of the Mediterranean region.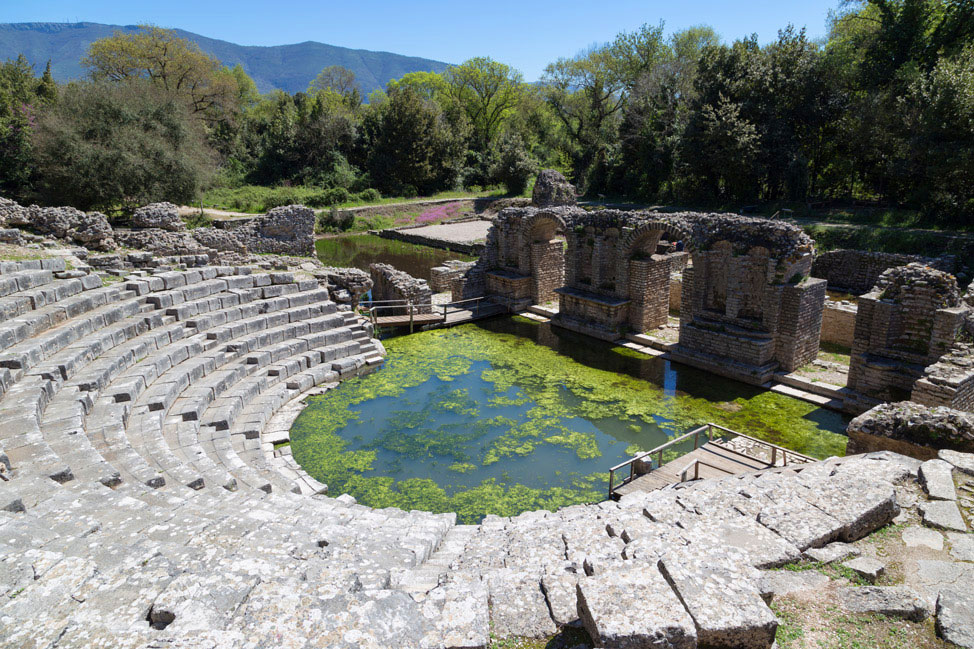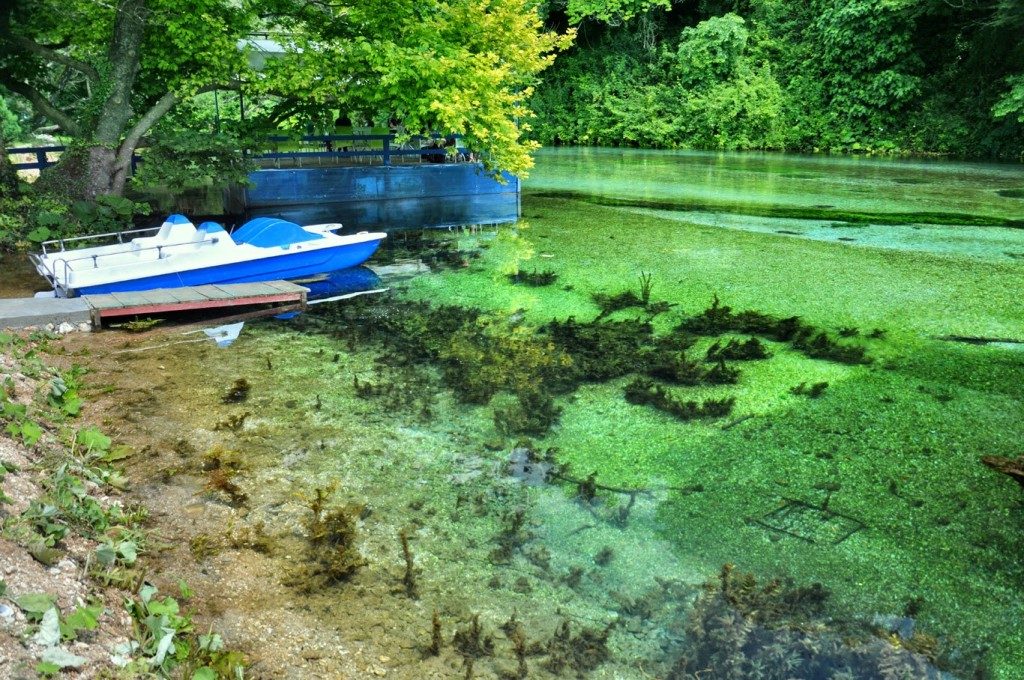 Blue Eye Spring "Syri I Kalter"
Syri i kalter, which literally means Blue Eye, is a popular tourist destination of Southern Albania which is able to take your breath away. The Blue Eye Spring is one of those marvels of nature that continues to capture our imagination ever since its discovery. The ice cold water gently passes over the white sand producing a stunning turquoise colour which turns into a pretty green as it travels around the mountains.
It is a Vauclusian spring which basically means it originates from a cave. It is a place where time seems to slow down giving you ample opportunities of admiring the beauty of Mother Earth, the water here is so clear that you can see algae and other wildlife on the bottom of the surrounding area. You will not prefer to travel back to your starting point if you go there.
Here you can enjoy a delicious typical Albanian meal in the restaurant while enjoying the stunning scenery. Alternatively visitors can take their own picnic and find shade under the many trees and spend the afternoon relaxing and soaking up the blue eye's magic.